PR Electronics 5801A – PT100 transmitterprint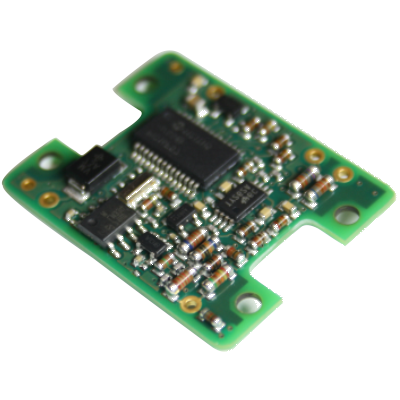 Signal transmitter PT100 for converting the measured temperature to a 4-20 mA signal. Suitable for mounting directly in a housing of a temperature sensor or your own housing.
Using a Transmitter board it is possible to convert a temperature measurement value to a standard 4-20 mA measurement signal. This makes it possible to convert a large number of various temperature signals into, for example, a standard PLC input, which can also be used to bridge longer distances. The transmitter sprints can be built directly into the connection head of the temperature sensor, but also many arbitrary applications.
The transmitter sprints are pre-programmed by us according to the desired measuring system and measuring range.
Please ask for more information about suitable sensor models from our sales department.