SW6 – Switch box – suitable for 6 input values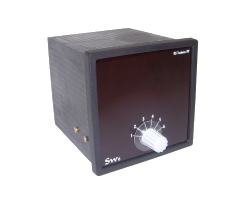 Save on loose indicators! Use a rotary knob to select one of the 6 input values, which then is shown on the joint display. Panel installation 96x96mm, suitable for many standard measurement ranges.
RS Technics has developed a compact pre-selection unit for reading out a maximum of 6 measurement signals from 1 display. This switch box can be supplied in two versions, with or without built-in indicator. The wiring is connected on the rear using screw connectors. Fitted with a high-quality 6-position rotary switch with gold contacts.
Advantages:
Reading out on one central point
Quick indication of processes
Ease of use and operation
Space-saving and financially economical