TS10 Switch module single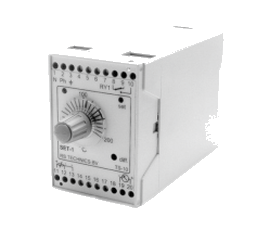 Switch module for process monitoring with one adjustable switching point and 4…20 mA retransmission output signal.
The TS-modules are professional switch modules intended, for example, for the local monitoring of part of a process. These modules are suitable for mounting on standard DIN rails, and are available with one or two independent switching points. The switching point can be set by using the rotary knob on the front, is this point exceeded a relay contact is switched. In addition, the input signal is converted to a 4…20 mA retransmission output signal, intended e.g. for controlling a PLC, indicator or recorder.
Optionally the TS module can be supplied in a "tropical seal" version. Hereby, the internal electronics are protected by a urethane seal against a higher air humidity, for example for use in the shipping industry.