145WD – Air temperature sensor for wall mounting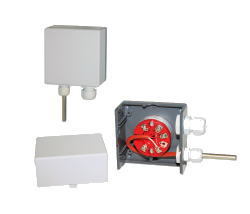 Air temperature sensor in plastic housing, suitable for wall mounting.
This low-cost sensor consists of a two-coloured grey housing that encloses a temperature probe and two cable swivels for sensor and connection cable. The wall sensor can as option be fitted with a 2-wire transmitter type TRM33A.