177WD – Air temperature sensor for wall mounting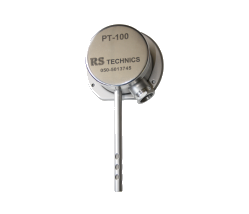 Temperature sensor with mounting plate for wall mounting.
The 177WD is a fully stainless steel sensor with a cut away measuring point and has  a rear flange for wall mounting.  This sensor is specifically intended for measuring ambient air temperature. As option the sensor can come with a 2-wire transmitter type TRM33A. This is only for use in spaces with a minimum ambient temperature of +5 °C.