159 – Cable sensor with bayonet cap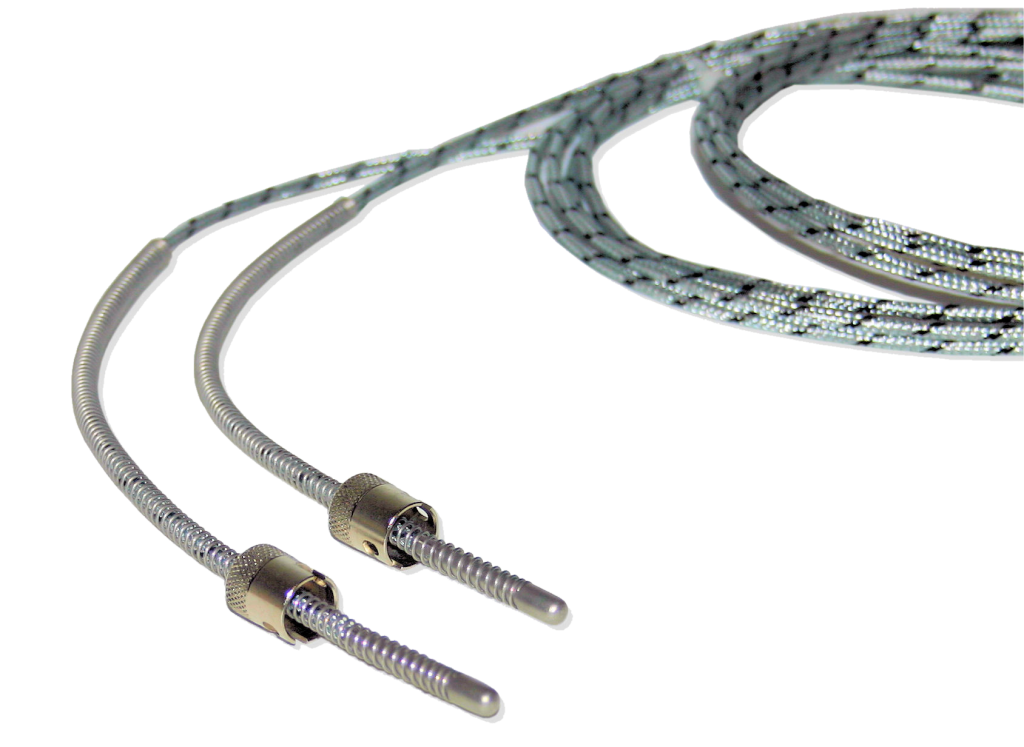 Cable-temperature sensor with bayonet-cap attachment.
The sensor model 159 is fitted with a bayonet cap for speedy and simple attachment. This allows them to be easily replaced in the event of maintenance or faults The sensor is fitted with a 180 mm long pressure spring and is available in two bayonet sizes:
A) cap diameter 15 mm external, with spring diameter 6mm.
B) cap diameter 18 mm external with a spring diameter of 8 mm.
The measurement part (pocket) is of stainless steel-316. Indicate the desired length with order. 
The sensor can be supplied with standard or armoured PTFE cable.