700S series – Vibration resistant robust solid stainless steel sensor – Lloyds Type Approval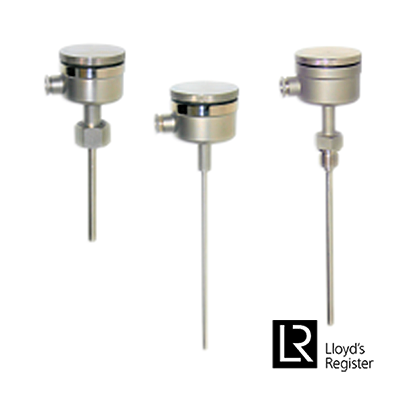 Specially designed for shipping and heavy industry. Vibration-resistant temperature sensor with 100% watertight, stainless steel connection head, resistant to extreme stresses. Custom-made with swivel or nipple process connection and a Lloyd's approval.
Vibration-resistant sensor, resistant to extreme stresses such as ship diesel engines or heavy industry! The 700 series comes with a connection head turned from solid material and has a screw cap with O-ring seal. It is vibration-resistant according to Lloyd's ref.01/30008(E3). This highly robust and 100% watertight (IP68) sensor has a process connection according to customer specifications and can be fitted with a 2-wire transmitter type TRM33A.