RS Technics develops and manufactures electronic products according to your specifications and wishes. We can take care of and supervise the entire process for you, or if you have realized the development yourself, the PCB boards, and possibly assemble and test.
We do not care if it concerns a few pieces, or large quantities.
Everything under one roof, with short communication lines, fast and reliable.
Please feel free to contact our sales department, they are happy to help you find and offer the right solution.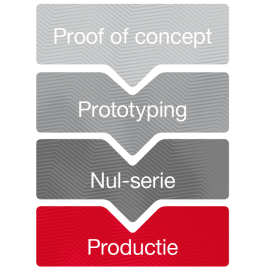 PCB hardware & embedded software development

If you are looking for a solution for designing electronic control technology, embedded or PC software or for example processing sensor signals, then RS Technics is the perfect company for you to answer your questions.
RS Technics now has, besides the production of printed circuit boards, sensors and systems, also the possibility to develop all your electronics including the necessary software. This for both the internal -embedded software and for PC applications for reading, setting or operating!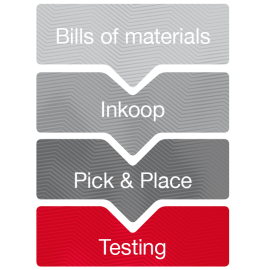 PCB mounting
Fast – economical – professional
RS Technics manufactures small and medium-sized series of printed circuit boards (PCBs). In addition, we can quickly make prototypes.
You will find our products at many reputable customers, including in industrial automation, medical technology and in the food industry.In everything we do, one thing comes first: we produce high quality electronics of the very best quality!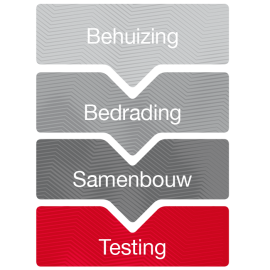 Assembly
Often the measuring and control equipment also needs to be built into, for example, a control cabinet or complete installation.
RS Technics can also take care of this for you, including delivery of materials, installation of the equipment, electrical wiring and other mechanical operations. We can also provide the associated stainless steel construction work, pipes for liquid or compressed air, together with a system test according to customer specification.
Ask our sales department for more information for your specific project!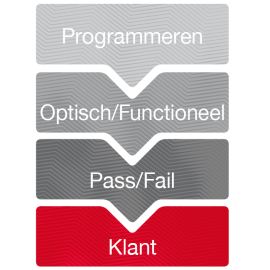 Testing
Standard inspection and testing moments are included in our production process. We go quite far in this regard, because we understand what failure can mean for your production process. If desired, we can also provide a complete functional test for you, so that failures are kept to a minimum.