PR Electronics 6333A – Programmeerbare transmitter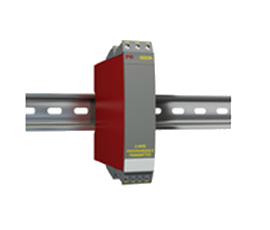 2-draads programmeerbare R/I-transmitter
Input: 1-kanaal of 2-kanaals, RTD
Output: 4-20 mA
Ingebouwd in de aansluitkop van een temperatuursensor zijn temperatuur koptransmitters onmisbaar wanneer de best mogelijke oplossing voor proces temperatuurmetingen gewenst is met conversie en scheiding van RTD of TC sensorsignalen naar analoge signalen. Ook zijn uitvoeringen beschikbaar met HART® signaal en geschikt voor aansluiting op PROFIBUS® PA en FOUNDATION™ Fieldbus, of bouwvormen geschikt voor DIN rail montage.
Het assortiment wordt gekenmerkt door snelle responstijden, splitterfuncties, RTD kabelcompensatie, automatische CJC, auto kalibratie, sensor foutdetectie en volledige programmeerbaarheid.
Wij hebben altijd de oplossing voor elk denkbare temperatuurmeting. De transmitters worden door ons volgens het gewenste meetsysteem en meetbereik voorgeprogrammeerd geleverd.